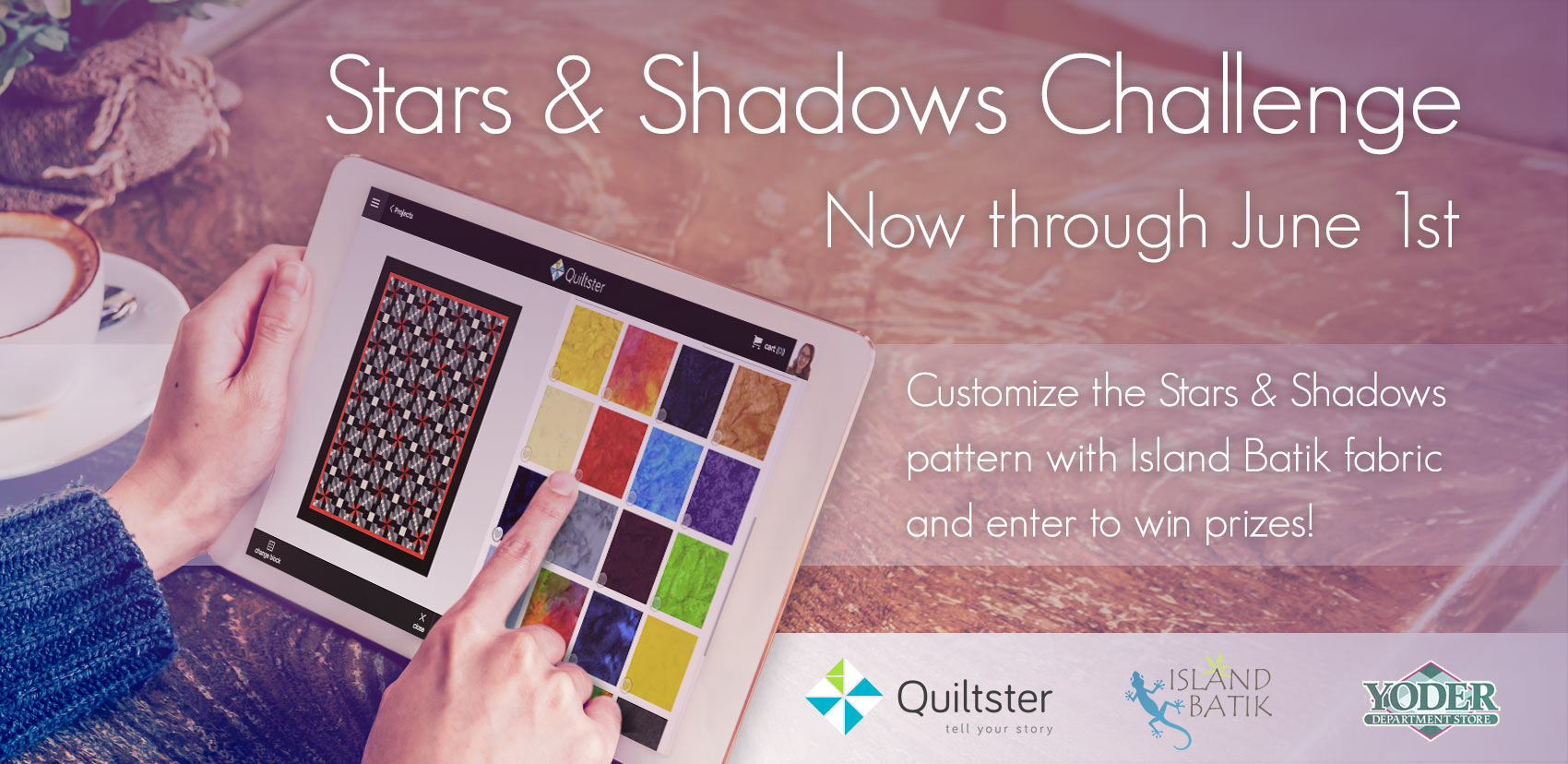 Stars and Shadows 2018 Entries
The Stars and Shadows Challenge has officially come to an end! Thank you to everyone who participated and made this contest successful! We are so impressed with the quilt designs you came up with for this contest.

Our judges will be selecting the winner based on specific criteria but we also want to know which ones you love the most! Let us know which projects are on the top of your list by clicking the quilt to open the gallery page, then click the Facebook LIKE button at the top.

The Grand Prize winner and Runners Up will be announced by June 25th. Be sure to sign up for our newsletter to be notified of the winner and future contests.